Supporting women who need a second chance.
Board of Directors
The Board of Directors will focus on Second Grace's mission, strategy, and goals, and is responsible for the overall management of the organization. The Board is comprised of talented and compassionate community members.
---
Candace Abel – President
717-875-8027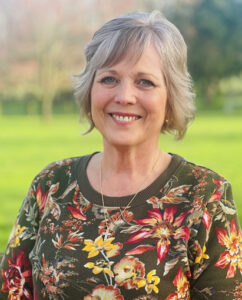 "… to be always more grateful, and somehow better and simpler in one's contemplating, deeper in one's belief in life, and in living happier and bigger."  Rainer Maria Rilke
Candace believes in living life "bigger," and that includes practicing gratefulness alongside passions. If you believe in something, act on it yourself. When you turn around, you will see others are following you. Living life this way led Candace into social work and to adopt and raise 14 children alongside her 3 biological children. Eventually, she founded Brittany's Hope Foundation and turned the reins over to her qualified and equally passionate daughter.
As a retiree, she became a Court Appointed Special Advocate in Lancaster County where she recognized a need for programs for young mothers involved in the foster care system. She founded Second Grace and Girl Crush Co, the body products company that supports Second Grace. Today, she brings her passion and skills to the board alongside the many talented members who share a similar passion. To serve others in need is to live your life happier.
---
Kelsey Ashworth – Vice President
717-682-8030
Kelsey Ashworth, Esq. is a family law attorney and former Dauphin County Deputy District Attorney who strives to share her compassion and love of learning with everyone she meets. After receiving her Bachelor's degree in Psychology, she went on to obtain her law degree to give her a better platform from which she could help others. During her time as a Deputy District Attorney, she served as a member of both the Drug Court and Veteran's Court teams where she learned the importance of providing guidance and support for those who want to change their lives for the better.
"Give a man a fish and you feed him for a day; teach a man to fish and you feed him for a lifetime."
This old adage is near and dear to Kelsey's heart. She believes that very few things bring as much satisfaction as obtaining new knowledge, mastering a new skill, or generally bettering oneself in some measurable way. She endeavors to constantly improve herself, and encourages others around her to do the same.
Kelsey firmly believes that you can judge a community by how the least fortunate amongst us are treated. As a Lancaster County native, Kelsey hopes to help local women through the mentorship and education of Second Grace, and in turn, elevate her community as a whole.
---
Carla Rissmiller – Secretary
717-314-4586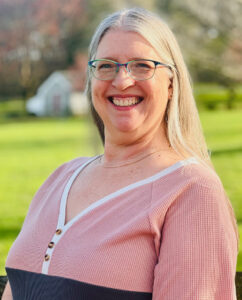 Carla has lived in Lancaster County since 1970. She and her husband enjoy spending time with their families and adopted pets that share their home.
Being an avid crafter, she enjoys her daily involvement with Girl Crush Company and the products they create. She has a unique background of business owner, service in the borough office, and a long history of volunteerism. She previously spent over five years on the board of a local non-profit animal rescue and served as the Treasurer while involved in every aspect of the organization. Currently, she serves a volunteer for Leo's Helping Paws.
Carla is very excited to share the unique vision that Second Grace embraces, along with the guidance, education and friendship that will be offered to the women participating in the program. She brings her unique combination of organization, leadership and tech skills to her new role as secretary of Second Grace.
---
Paul Rouse – Treasurer
717-742-7234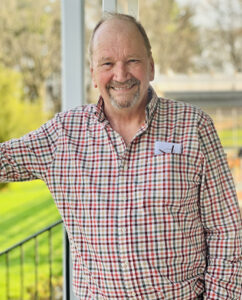 "Overcoming poverty is not an act of charity, it is an act of justice."  Nelson Mandela
Paul grew up in South Africa where he earned qualifications in business and banking. He immigrated to the USA in 2000 and owned small businesses involved in wholesale and publishing. He was treasurer of two community service organizations in his adopted country and is proud to be supporting the vision behind Second Grace. As an adopted child as well as the father of an adoptee, he recognizes the importance of having a strong role model during one's formative years and is grateful that the primary focus of Second Grace is to provide such role models to the young mothers who have not been as fortunate as he has.
---
Karen Jaskot – Member
717-314-4586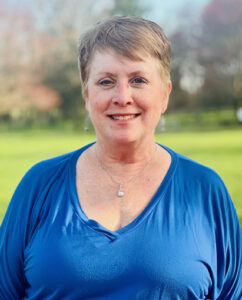 I believe in the power and strength of the human spirit and families. I have committed myself to working with families, addiction, and mental health conditions my entire career. I know that feeling safe, respected, cared for, and having a vision for how one wants to see their future is key to being healthy and whole. I also believe in the power of community and connectivity because those two things help transform lives and break the isolation many involved in the Child Welfare System feel.
Second Grace is committed to transforming lives and families. It is with excitement and passion that I have committed my time, energy and creativity to this Program and the woman and families it seeks to empower and transform. I do not choose to look at the negative in life or circumstances, but rather all the possibilities.
Anne Frank speaks to my heart and beliefs when she said, "I don't think of all the misery but of all the beauty that remains."
There is beauty, hope, and potential in all people and situations. It is my personal hope, and the mission of Second Grace, to transform the lives of woman and families.
---
Deborah Wilson Gadsden – Member
717-231-6425
Deborah Wilson Gadsden, LSW, MSW, is a 46-year veteran of the child welfare workforce.  She has worked in a number of progressively responsible positions.  She is a Training Specialist at Family Design Resources, Inc. where she provides leadership in creating and delivering training as well as developing staff as trainers.  She provides training and consultation in school and workplace bullying prevention.
Deborah is a licensed Social Worker, holds a Master of Social Work degree from Temple University and a Master of Human Services degree from Lincoln University.  When she is not working, she enjoys needle crafts, reading and spending time with her children and grandchildren.  Her interest in Second Grace stems from her long-term commitment to children and families of the child welfare system being treated with social and racial equity.
---
Deb Louie – Member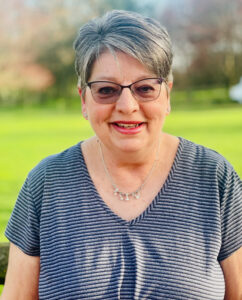 Deb has lived in Lancaster County since marrying her husband, Tom, in 1996.  They have two children and have enjoyed attending their many activities and sporting events over the years.  In her free time, Deb enjoys reading, taking walks, spending time with family and friends, and cooking.
Deb has a Bachelor of Science degree in Social Work from Elizabethtown College.  She worked for ten years at Dauphin County Children and Youth as a caseworker and supervisor and for thirteen years as a Children's Mental Health Program Specialist at Dauphin County Mental Health, retiring in 2021. She became a volunteer with Second Grace because she loved their mission to mentor and empower young single mothers. Deb strongly believes that one caring person can make a difference in someone's life.
When approached about becoming the Program Coordinator for Second Grace, she readily accepted because of the impact Second Grace can have in the lives of young mothers.  While it takes a special person to be a mentor, Deb believes that volunteers do not need to be perfect, just present, for the young mothers referred.  You never know how and when a kind word will make a difference in someone's life.
Two favorite quotes are "Always leave people better than you found them. Hug the hurt.  Kiss the broken.  Befriend the lost.  Love the lonely."  Unknown and "When you have more than you need, build a longer table not a higher fence." Unknown